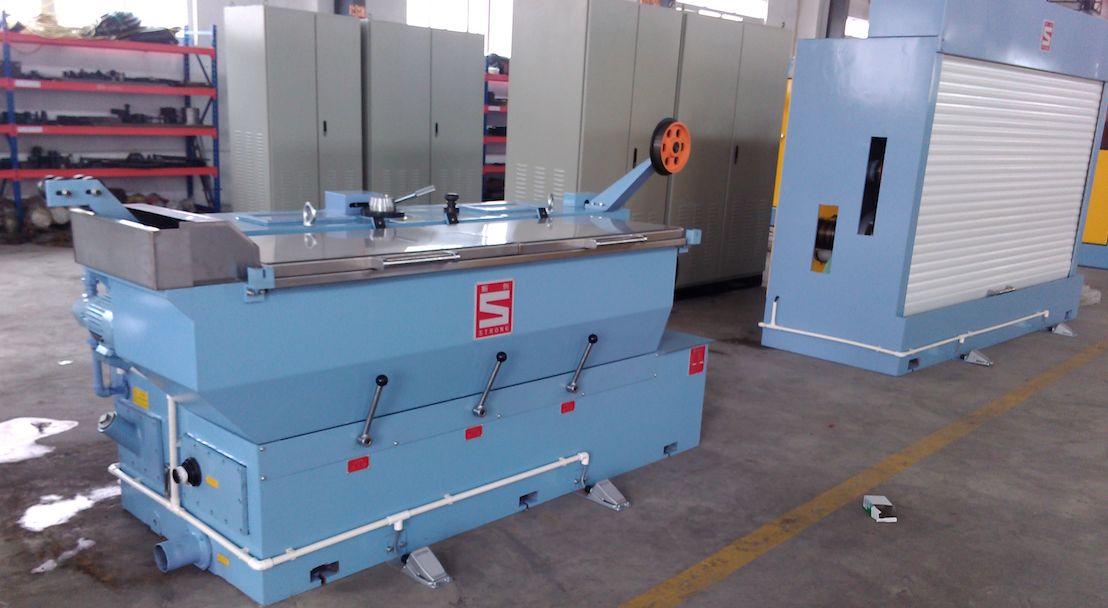 ZL250-17 Intermediate wire drawing machine adopts fully-dip cooling system, with the emergency stop on the control panel to make sure the safe operation. the drawing cone wheel, capstans are treated with Tungsten carbide. Drawing motor is controlled by AC transmission. The moving power transmitting from the drawing motor to the gear case will work on the drum wheel and capstan. The gearbox is setting with high-speed and Low-speed. High-speed will be adopted when producing fine diameter wires(0.4~0.9 ㎜), low speed for bigger diameter wires(above 0.9mm).Gear case and motor base is made of iron casting. Gear treated with fine polishing guarantees the high accuracy.
Circling oil pump in the gearbox will process lubricating and cooling. Pressure relay will protect the gearbox and keep its high speed when the pressure is not enough. Cooling material is Drawing liquid.User has to prepare the water pool or filter to make sure the circling and filtering of the drawing liquid.Cooling system has to be prepared with heat-exchanger and cooling column.
TH3000A horizontal annealer can supply maximum direct annealing current 3000amp to make the soft wire . we use original NSK bearing from Japan, nickel alloy annealing ring , RSDA annealing DC Annealing controller and the guide pulleys are treated with ceramic coated;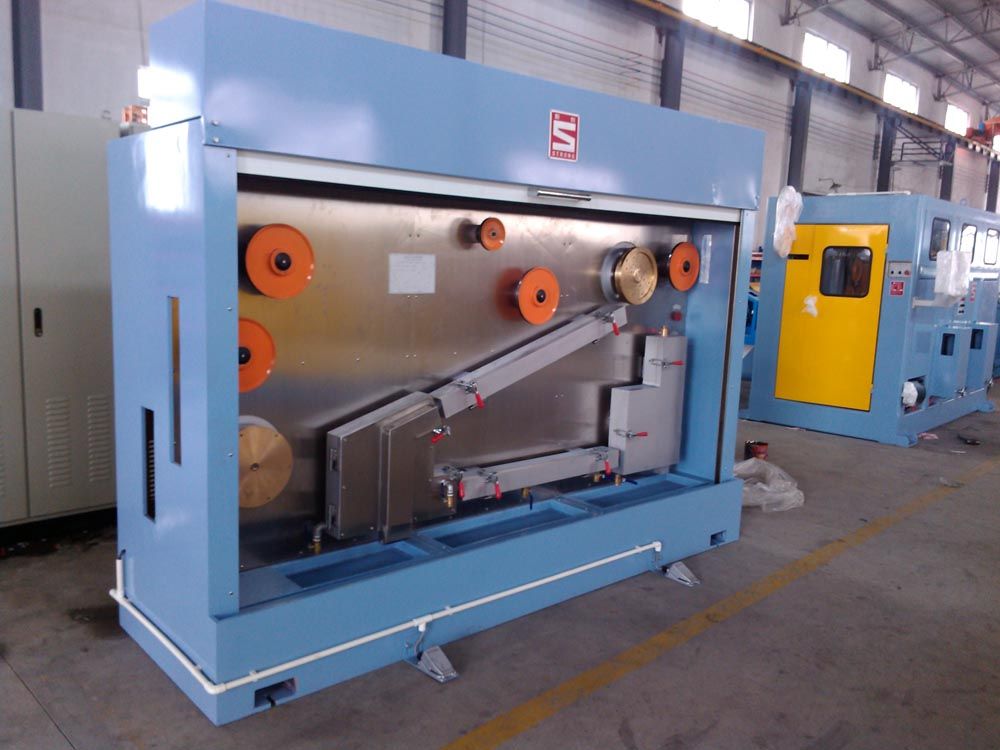 WS630-2 automatic double spooler is a double spooler with automatic reel exchange function. It is suitable for the use of PND500 and PND630 disk.When one reel is full with wires or reaching to the setting length, the wire will go to the other reel automatically. The machine no needs to stop for change the reel in the process. Special enlarged pneumatic mounted brake device is adopted, with enlarged brake disc and large braking torque. A window for adjusting the inclined wedge safety stop thimble is set at the operating position for easy operation and observation.
---
Post time: Dec-20-2022