Copper continuous casting and rolling line—copper CCR line
Product Detail
Product Tags
Raw material and furnace
By using vertical melting furnace and titled holding furnace, you can feed copper cathode as the raw material and then produce copper rod with the highest constant quality and continuous&high production rate.
By using reverberatory furnace, you can feed 100% copper scrap in various quality and purity. The furnace standard capacity is 40, 60, 80 and 100 tons loading per shift/day. The furnace is developed with:
-Increased thermal efficiency
-Long working life
-Easier slagging and refining
-Controlled final chemistry of the molten copper
-Brief Process Flow:
Casting machine to get casted bar → roller shearer → straightener → deburring unit → feed-in unit → rolling mill → cooling → coiler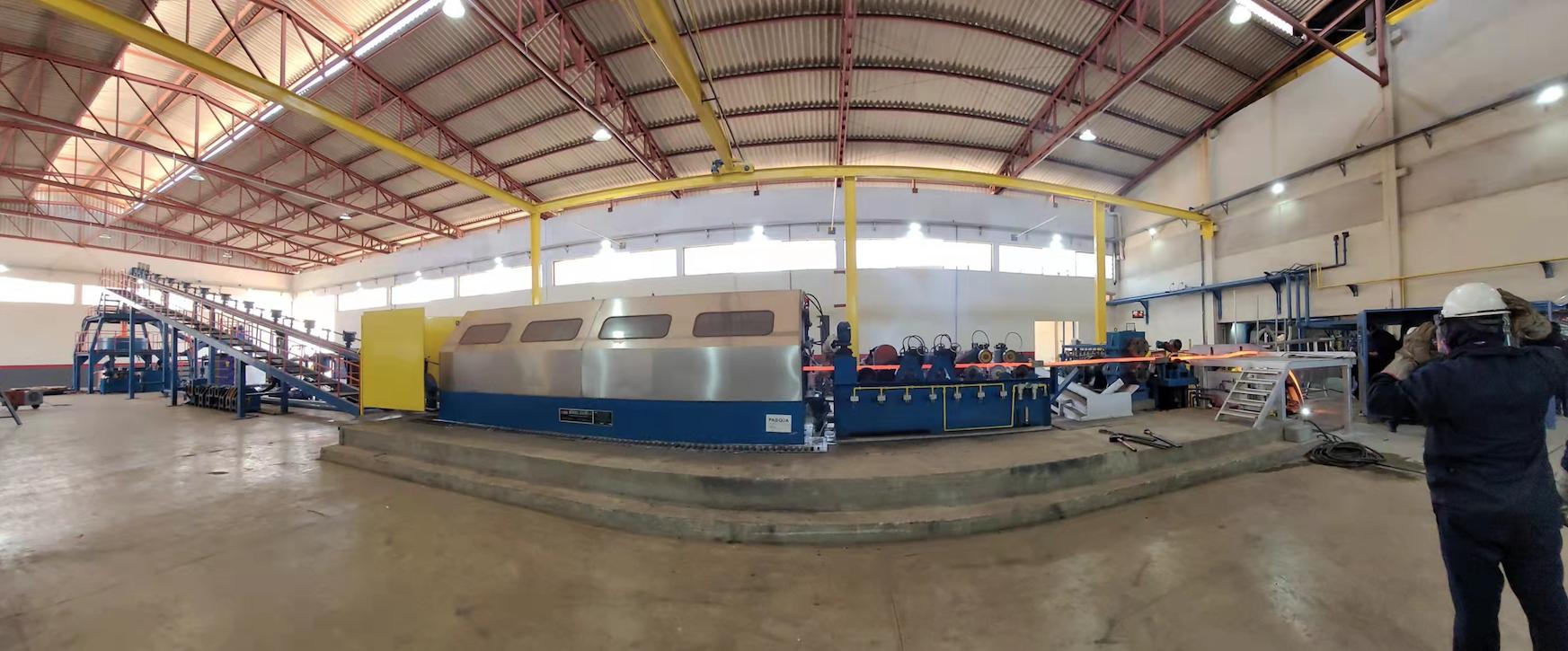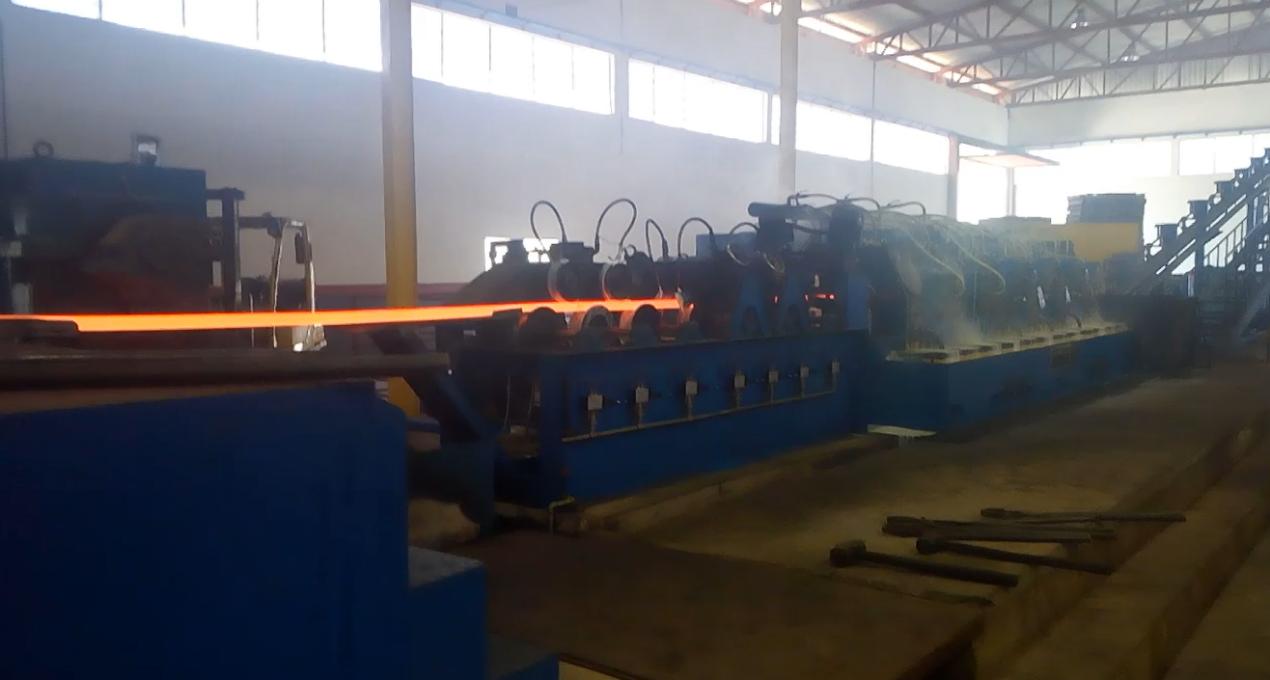 Main characteristics
Copper continuous casting and rolling technology is widely used for copper rod production in high rate with the most economical way.
Equipped with different type of furnaces, the plant can be fed with copper cathode or 100% copper scrap to make ETP (Electrolytic tough pitch) or FRHC (Fire refined high conductivity) rods with the quality exceeding referenced standard.
The FRHC rod production is the most attractive solution word wide for evergreen copper recycling production along with the highest economic value.
Based on the furnace type and capacity, the line could have the yearly production capacity from 12,000 tons to 60,000 tons.
Service
The technical service for this system is critical for the client. Besides the machine itself, we give technical service for the machine installation, running, training and daily maintain support.
With years of experience, we are capable to run the machine well with our customers to have their best economical benefit.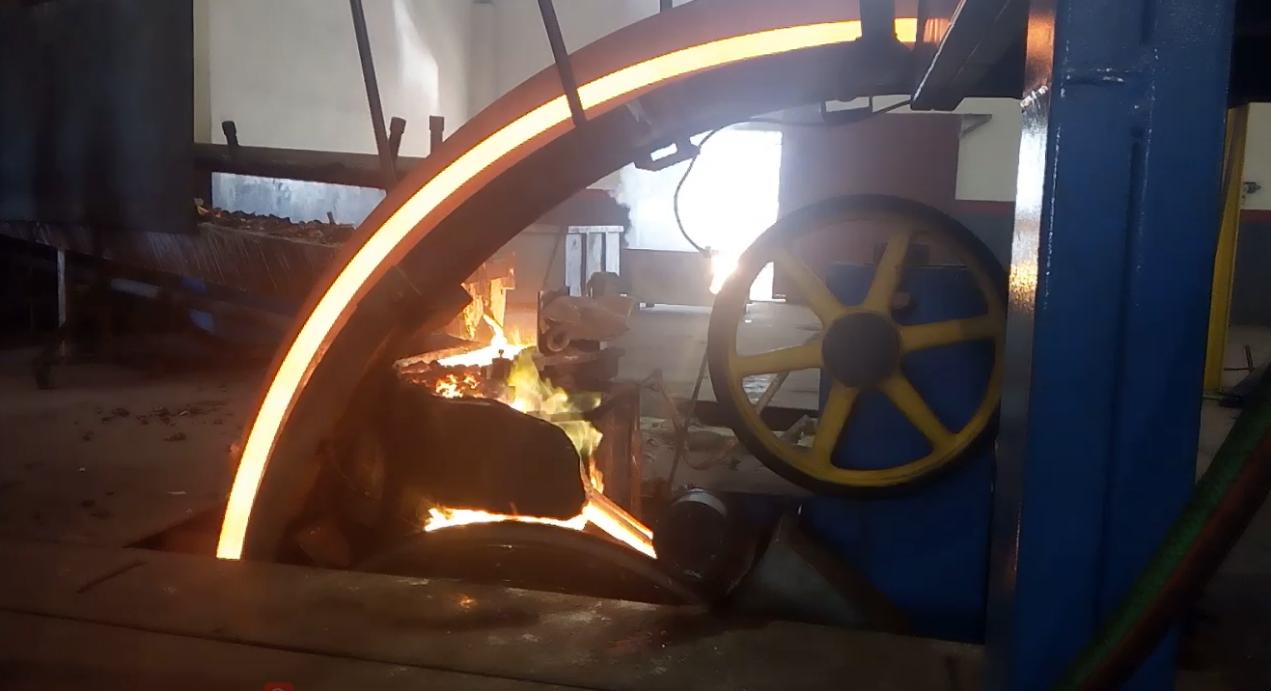 ---
---
Write your message here and send it to us
Related products
Brief Process Flow Casting machine to get cast bar → roller shearer → straightener → multi-frequency induction heater → feed-in unit → rolling mill → cooling → coiling Advantages With years of machine improvement, our supplied machine is along with the service as: -high energy saving furnace with controlled molten quality -high productivity and efficiency -easy operation and maintain -consistent rod quality -technical support from machine sta...

Raw material Good quality copper cathode is suggested to be the raw material for the production to ensure the high mechanical and electrical quality product. Some percentage of recycled copper could be used too. The de-oxygen time in the furnace will be longer and that may shorter the working life of the furnace. A separte melting furnace for the copper scrap could be installed before the melting furnace to use full recycled ...